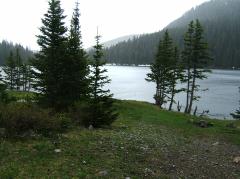 Rio Costilla is the ideal location whether you are planning a get-a-way for two people or a family vacation. Weather conditions permitting, Rio Costilla tentatively opens May 1st, 2023 and runs through Labor Day weekend in September this year. Latir lakes will tentatively open July 1st, 2023. We recommend you confirm dates and rates they are subject to change.  Absolutely NO FIREWORKS. Portable restrooms are available. 
Rio Costilla Fees (Prices May Vary)
Entrance fees to Rio Costilla apply, whether you choose to take a brief tour or stay the night. Daily Entrance fee must be paid.  Daytime entrance allows the permit holder to take a scenic drive, picnic or relax with family and friends during daylight hours.  Camping entrance fee allows visitors Rio Costilla access up to a maximum of 24 hours.
Note: Absolutely NO REFUNDS. Canoes and kayaks are allowed at the lakes.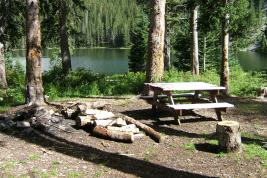 Entrance and/or Overnight Camping
Day Entrance Only: $15.00 per vehicle per day.  Day entry up to 8:00 PM Only.
Dry camping for tents & RVs.
Overnight Entrance for Camping: $30.00 per vehicle per day.  Fee covers up to 24 Hours
Fishing: An Additional $10.00 per person per day
Fishing fee applies for Rio Costilla Streams and/or Lakes Only
New Mexico State Fishing License Required for Rio Costilla Streams and Costilla River
Daily permit entitles visitors to camp, picnic, hike, or bicycle ride within designated areas of Rio Costilla
Campsites are not be left unattended for more than 24-hours
Permits Available at Main Rio Costilla Gate Entrance and also at El Gato RV Campground
Camping Amenities  
Trash dumpster – located across from big Canopy in Rio Costilla
Septic Waste dump site – located at the old El Gato Lodge
No Potable water in Rio Costilla, however RVs/Trailers can be filled with potable water at the Rio Costilla main office, located in Costilla, NM.
Out-of-town and Out-of -state Season Passes
Season passes available.  Passes entitles visitors and immediate family (spouse, and any children under the age of 18 years old) to enjoy fishing, camping and recreational activities on Rio Costilla open acres only. Contact the RCCLA Office if interested, 575-586-0542.
Canyon Cutties by Greg Flores