RCCLA Ranch is 80,000 acres  of vast wilderness, mountain ranges, streams and lakes. Located in Game Management Unit 55 Region D, it is part of a trio of jewels – Vermejo Park, Valle Vidal and RCCLA Ranch. It is a unique hunter's paradise and is easily accessible. Vast herds of Rocky Mountain elk and mule deer are nestled within our mountains. Black bear, mountain lion and wild turkey are also plentiful.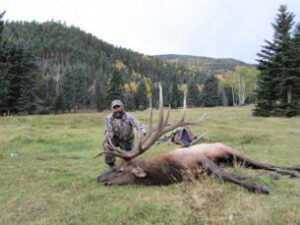 Why hunt RCCLA Ranch? There are several reasons, including:
Quality and quantity of big game – confirmed by many outdoor publications
Reasonable rates
Guaranteed hunting license
With RCCLA Ranch, there is never a question of whether a computer will select your name to receive a highly coveted Rocky Mountain elk hunt. Once your booking is confirmed, you can count on an awesome and exciting elk hunting adventure to start on opening day! We restrict the number of hunts to make sure Rio Costilla maintains its reputation of a high quality experience.

RCCLA Ranch stands committed and ready to provide every client the hunt of a lifetime.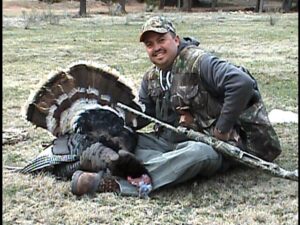 Please check back with us for the 2023/2024 season.
Please call RCCLA office  for more information or to put your name on the list 575-586-0542.